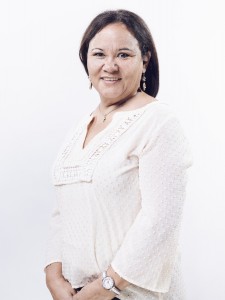 Michelle Chong, CEO and co-founder of bakers Honey Bun Ltd, in her first address as the new president of the Jamaica Exporters' Association (JEA), said she will be spearheading a move to change the existing culture of constant complaining to one of seeking solutions amid the current opportunities.
Speaking on Wednesday night in Kingston, Chong urged members to be "executors of change," and end a "fixation on negative thinking".
She asserted that the JEA played a key role in national development, and could have an impact on reducing Jamaica's trade deficit.
Chong was elected unopposed as JEA president at the 50th annual general meeting on March 9 at the JEA headquarters on Winchester Road. Also elected were Deputy President Paul Lewis; Vice-Presidents Stephen Dawkins, Natalie Grandison, Lisa Johnston, and Roderick Francis; and re-elected Honorary Treasurer Hernal Hamilton.
Chong takes over from Marjorie Kennedy.
In her maiden address which encouraged positive thinking, the new president stated, "It is not easy to run a business in Jamaica, but as members of the business fraternity, we must cease the constant conversation on the things that we consider are holding us back. Let us refocus our thoughts on the great opportunities we have as a country," urged Chong.
"We need to engage a culture change, stop talking, complaining, and let's start dreaming and executing."
The new president expressed her support for JEA General Manager Sandra Glasgow's ongoing re-vamp of the institution, which will include a review of the structure of the association.
Chong stated that chief among the targets for her two-year presidency was the aim to engage young entrepreneurs to 'think differently about the export markets"; set goals that are "above world standards" for new and existing members to adopt; and create within the JEA a structure that "affords exporters the opportunity to be executors of change".
The Honey Bun head, who founded the 34-year-old company with her husband, Herbert Chong, is expected to bring strategic experience to the presidency.
Chong oversaw the company's listing on the Junior Stock Exchange in 2011, which in 2014-15 netted $69 million increase in profits, and saw a 31 per cent increase in exports over the previous year.
The company has secured mainstream retail listings in Canada and the UK for its Easter buns and rum cakes, and intends in the coming year to focus on non-traditional markets.
Read it in the Jamaica Observer