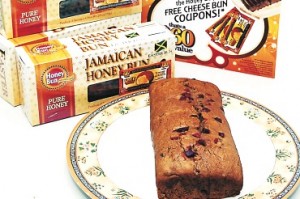 Honey Bun Bakery plans an initial public offer (IPO) by March 31 next year, appointing Mayberry Investments Limited lead broker for the proposed admission of the bakery to the Junior Market of the Jamaica Stock Exchange (JSE).
Mayberry CEO Gary Peart said the offer, for which details have not yet been finalised, should provide a good investment option in a 'growth company' to the public. He said the IPO will facilitate the expansion of another Jamaican manufacturing firm and will add more variety to the offerings on the JSE Junior Market. But Peart said Mayberry had not yet completed its assessment of the company.
"We haven't done that in any detail as yet," he said when asked about the profitability of the bakery.
"But the company is profitable and our initial assessment is that they would be eligible for listing," he told Caribbean Business Report (CBR) on Wednesday.
"We can't speak to the amount at this point but what I can say is that we are speaking to a variety of clients. It is difficult to determine how many of them will get to the conclusion," Peart said. "We expect 2011 to be a robust year because there are a lot of companies out there in need of capital. We need to balance the needs of the investors and the users of capital," he said.
The funds from the IPO will be used to fund expansion activities as the demand for the various products increased during the recession. Honey Bun CEO Michelle Chong explained: "Our top products, cinnamon rolls, cheese bread, donuts and cheese bun have seen a boost as persons have used them as a meal substitute because of their attractive price." The company also plans to expand operations through further export.
Honey Bun, headquartered at 26 Retirement Crescent in Cross Roads, is a wholesale bakery, manufacturing snack products Island wide for the local industry with exports to the USA, UK, and the Caribbean. What started as a family business in 1982 has grown from a handful of workers to over 180 persons.
Honey Bun is a member of the Jamaica Exporters Association and the Jamaica Manufacturers Association. The firm is registered with the local Bureau of Standards and is a member of JAMPRO. Honey Bun is the recipient of many national awards, some of which pertain to quality, customer focus, export and business development.