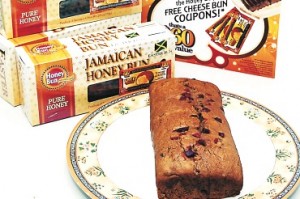 Honey Bun, another company slated for listing on the Junior Stock Exchange this year, has already spent over $45 million within the last year to increase its operational capacity.
The investment is in line with expansion plans geared towards meeting the rising demand for its cheese bread, donuts and cinnamon rolls and to expand its product offering, the company said, adding that it has bought new equipment and made investments in distribution as well as expanded their factory space.
"Cheese Breads and Cinnamon Rolls, our customers tell us, are used as a fast and affordable meal substitute," Krystal Chong, marketing director, Honey Bun explained.
"Honey Bun is aware that our customers are watching every penny and so our product line has been adjusted to meet the changes brought on by the recession, which includes our recent release of a coconut roll product last week."
JSE general manager Marlene Street-Forrest said she expected at least ten new listings on the Junior Market this year. If Honey Bun is successful, it would be the first company to list in 2011.
Mayberry has so far listed seven of the eight companies on the Junior Market.
"We expect 2011 to be a robust year because there are a lot of companies out there in need of capital. We need to balance the needs of the investors and the users of capital," Gary peart told this newspaper last year when the Honey Bun IPO was announced.
Chong noted that she expects the IPO to strengthen the company's ability to develop and expand its product portfolio and reach, while maintaining its socially responsible commitments.
Honey Bun has also injected over $10 million into the local education sector over the last five months via its School Dayz Competition. The $10 million spend represents prizes given to students from 300 schools visited, who exemplify the campaign's basic objective of reinforcing the importance of education among youths, the marketing of the programme, and the educational tools, such as computers, awarded to schools throughout the competition.
During the last quarter of 2010 and the first quarter of this year, the Honey Bun team visited 300 schools. The Honey Bun School Dayz offered the opportunity for talented students to win laptop notebooks, while select schools were rewarded with much needed computers and free internet one-year access by the company. The program is sponsored by Honey Bun, ZIP 103, Ocean Spray, Wata and LIME.