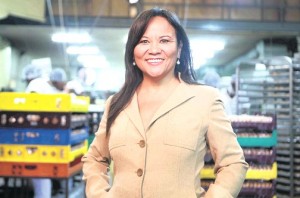 Confectioner and bakery Honey Bun Ltd is on schedule to complete the first phase of plant expansion by March 2017, CEO Michelle Chong said on Monday.
Following board approval of a $90-million spend on a new warehouse and underground water storage tank, these projects will be undertaken for completion in five months.
The warehouse, from the last estimate provided by contractors, will cost $74 million, while the tank will cost $20 million.
"The water storage tank is considered necessary to deal with the occasional water shortages," Chong explained. "The warehouse will provide additional space for storage of raw materials and finished products which are needed due to the increase in sales."
The manufacturer makes and wholesales pastries and cakes, including rum cakes, donuts, snack cakes, buns, raisin bread, cinnamon rolls and cheese bread.
This phase of the project is being financed from internal resources.
Honey Bun is expected to spend in excess of $150 million in a phased programme to add to the existing plant at Retirement Crescent in Kingston.
The expansion will take place on two properties acquired for $120 million and which adjoin the home base at 26 Retirement Crescent, comprising lots 22 and 24.
The addition to the factory space is expected to double capacity. More automation of in-factory processes will also be pursued and machinery added for improved efficiency.
Chong had told the Jamaica Observer previously that plans are to double existing export over the next two years with the added capacity.
The expansion, the CEO said, will also facilitate product diversification.